Consultant & Coach / Skipper | Artemis of Lleyn
April 2018 – Present

I am currently slowly sailing the world with my partner on our Sailing yacht "Artemis of Lleyn." Finally I have the time to help others to achieve their aims and avoid the mistakes I made. Coaching is more than a job; it is my hobby and I get really excited when I can watch others learn and grow with my help and from my experience. Sailing doesn't sound like management but it uses all those skills I learned over the years. You have to have a plan and you have to implement it and then you have to adjust it as the environment changes. Out on the ocean, two thousand miles from the nearest port, you do not want to be saying things like "Oh! But I thought …" or "we should have done …" Exactly as in a business, you make as good a plan as possible, motivate your team to achieve the goals and, when disaster strikes, step up to lead.
Managing Partner | amisol GmbH
January 2012 – December 2017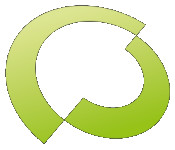 I led a company from insolvency to success. The coaching that I was offering the owner began to produce fantastic results and, with the company growing fast, the owner realized that, while he had the technical skills, he needed professional management to navigate the company to further success. I joined as managing partner and fundamentally restructured the organization, empowered employees and agreed targets with them, implemented systems to ensure efficient and professional processes and streamlined and homogenized the services we offered our customers. I took the company out of the loss zone, in to profit and then sold it ensuring financial security for the owner and continued service for the customers. And – I had a lot of fun!
Engineering Manager | Endress & Hauser Wetzer GmbH
July 2002 – December 2011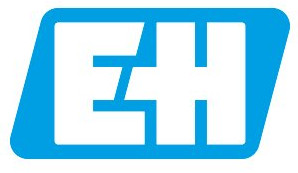 I was managing an international department across continents and time zones. This was very challenging as the small German company began with no concept of how it was going to become an international player and I was tasked to coordinate and realize the plan. My department became the center of this expansion and a truly international organization. During my time the company grew to include production units in six countries. I built a professional and international team that mastered the challenge of standardizing processes across cultures and ensuring cohesion across time zones and legacy systems. I finally moved on "to other things" because the department, now organized and with the correct people in the right positions, almost ran its self. I needed a new challenge.
Owner | Hogarth.de
June 1992 – June 2004
I was a self employed provider of Internet services (hosting, internet presence and data banks). The Internet was "new" and local companies wished to participate but needed advice about the goals they wished to follow. They also required support with the implementation and the operation of their online systems. Through partnerships with other self employed and freelancers I created a "one stop shop" that provided the complete palette of services to the customers. By delegating and networking, I remained the customers partner but could outsource and reduce my workload. In 2004 I sold the operation.